BED & BREAKFAST De Smederij
- WHERE BEAUTIFUL MEMORIES ARE FORGED -
The rich history of Smederij Texel
Right in the beginning, soon after the village's creation, De Cocksdorp was called Nieuwdorp in 1836. The name was changed to De Cocksdorp within just a few months, named after Nicolaas Josephus de Cock (1804-1848). He founded Eijerland's 'property society' and was the driving force behind reclaiming the land behind the Ruigendijk; the island had previously stopped at the Ruigendijk. The village was situated near the small harbour where the Roggesloot flowed into the Eierlandse Gat. This was where the material destined for the recently reclaimed Eijerland polder came in.

In 1840 De Cocksdorp had 41 houses, a mill, a bakery and a forge, or smithy. The forge was originally located closer to the NH church, but moved to a more central location in the street in 1851. The blacksmith was Adrianus van der Kloot (1798-1874), born in Oud-Vossemeer and living in Middelharnis, on a South Holland island. Adrianus had been asked by De Cock to come to Texel and serve as his blacksmith. Adrianus moved to Texel with his wife Maatje Dominé and their children Marinus, Teuntje, Matthijs, Adriaantje, Jannetje and Martina. His brother Jacob van der Kloot, a carpenter, also undertook the crossing to the island.

Adrianus' first assignment was to make three ploughs after a model used in Stellendam. As a contractor Jacob was also responsible for constructing the society's management housing, and for building the reformed church in 1839, among other things.

Adrianus became a member of the town council of De Cocksdorp and Eierland in 1838, and in 1840 he was appointed an elder of the reformed church. He was a familiar figure in many markets, and created the church's clock in 1843. In 1850 Adrianus received an award from the Hollandse Maatschappij van Landbouw (agricultural society) in Alkmaar for the improved plough he had devised and built.
The forge was enlarged in 1863. The firm passed from father Adrianus to his son Matthijs (1827-1905) and later to his son Klaas van der Kloot (1854-1916). In 1903 Klaas took on a blacksmith's apprentice, H.J. Thomassen, who worked six days a week, from six in the morning until seven at night, for a quarter of a guilder a week. Thomassen later took over the company, and in 1919 applied for a licence to expand. The company was liquidated in 1943.

In the early sixties (1959-1965), smithy work was still carried out under the direction of C. de Waard – not a blacksmith, but proprietor of a contracting company. A forge and agricultural mechanisation company was a useful ancillary firm at the time. De Cocksdorp's forge history came to an end once and for all when De Waard moved to the Flevopolder in 1965.

The forge premises served as a residence from 1965, and were converted into a bed and breakfast in 2008.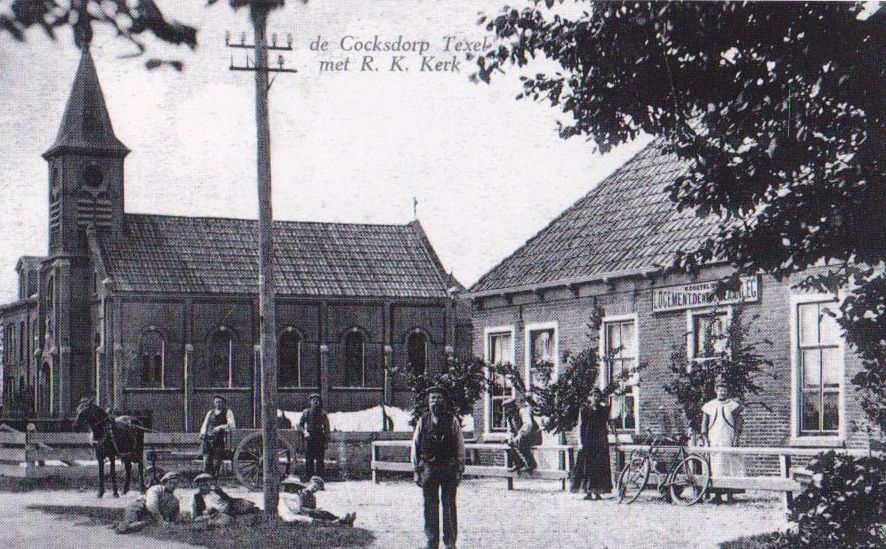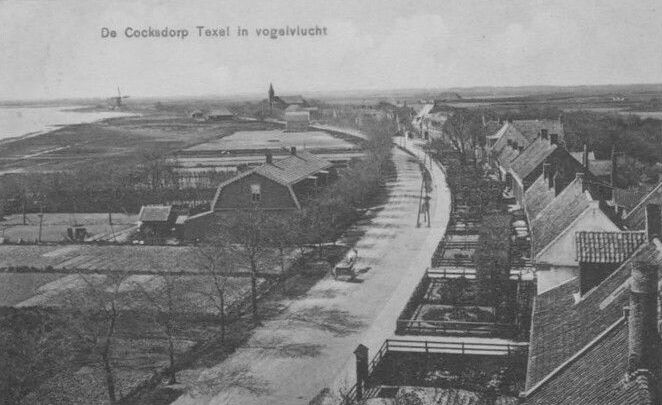 Splendid location
Smederij Texel Bed & Breakfast sits in a perfect spot in the island's most northerly village, De Cocksdorp. Right in the heart of the central street, surrounded by beautiful buildings. And with some specialist shops and several restaurants in walking distance. Immediately from our B&B you can set off on a splendid walking route or head out on a fine bike ride. You're at the Waddendijk within just a few hundred metres, looking out over the World-Heritage-designated Wadden Sea. The extensive Eierland dune area lies within a short distance, part of Texel's National Park Dunes. The Texel lighthouse is already clearly visible. Particularly special is the wide beach behind the lighthouse, where the Wadden Sea and the North Sea meet. And worth mentioning: Texel is very dog-friendly; most places where you're welcome, so is your dog.

Prefer relaxing close to home? There are plenty of little nooks to settle into with a good book in the large garden behind our B&B. Perhaps in the old orchard or under the impressive walnut tree. We also have a heated garden house which you can use. Our garden is a beautiful paradise on Wadden Island Texel.
Choose your accommodation