BED & BREAKFAST De Smederij
- Where beautiful memories are forged -
For a unique night's sleep
Do you relish heading off the beaten track? And are you open to a unique experience? Then come and stay at 'Smederij Texel', the Texel Forge! What we offer can't be found anywhere else on Texel: a B&B where everything is different. With five unique rooms, only for adults, in fantastic surroundings, we make sure that you discover a very different Texel.
Choose a wonderful weekend on Texel
It's always time for Texel, because this is where you celebrate life. It doesn't take much to feel perfectly happy on Texel – the island has so much beauty to offer. A fabulous National Park with rugged blond dunes, salt marshes, salt creeks and a lighthouse with a striking history. Extensive beaches for long walks. Sporting activities, great shops. Culinary delights at all levels, right up to a Michelin star. Texel is all that and far more. A short break in the Smederij Texel is perfect for recharging your batteries.
Ruud & Sophie
Lieve gastvrouw en -heer,
Wat een heerlijke plek om te ontsnappen aan de hectiek van werk, stad en corona! We hebben genoten van het heerlijke bubbelbad, de details in de kamer en het gerieflijke tuinhuisje waar we hebben gebreid en gelezen.
Wij wensen jullie alle goeds toe en hopen nog terug te komen in de Cocksdorp. 
Liefs Ruud & Sophie
p.s. onze eerste vakantie samen en die smaakt naar meer! ?
Nanno & Linda
Heerlijk verblijf!
Fantastisch ontbijt!
Veel succes met de B&B. 
Bedankt! ?
Nanno &  Linda
Willem & Heleen
Heerlijke dagen gehad hier in 'de Smederij' en op Texel.
Wat een prachtig en verzorgd verblijf!
Heel hartelijk bedankt en wie weet tot ziens! 
Lieve groeten, 
Willem & Heleen
Sonja & Esther
Op de valreep konden wij nog even genieten alhier op het altijd mooie Texel, maakt niet uit welk seizoen. enkele winkels nog open, vandaag niet meer...
We hebben heerlijk geslapen in de bedstee en ons buikje meer dan vol gegeten 's ochtends aan een voortreffelijk ontbijt geserveerd op ludieke wijze. 
Het heeft ons echt aan niets te kort gedaan. We komen vast terug!
Warme groet uit Fryslan, Sonja & Esther
Janko en Jolanda
Voor ons was dit de eerste ervaring met een B&B. Het is ons heel goed bevallen. Jullie hebben een mooie B&B met veel potentie om jullie eigen stempel op te drukken. Fijn dat je 'gewoon' kopjes, bestek of handdoeken kunt pakken. Het ontbijt in een picknickmand was heerlijk. We hebben genoten! 
We komen zeker nog een keer terug!
Janko en Jolanda
Guest accommodation with its own character
Nothing in our rooms is standard. No standard beds or dime-a-dozen furniture; the accommodation features interiors which have all been put together with care, where you will keep discovering new details. All done with love and attention to offer you a wonderful stay on the Netherlands' most beautiful Wadden island. Filled with romance and adventure. Because there's always something new to discover on Texel. Sing, walk, cycle, enjoy, laugh and admire!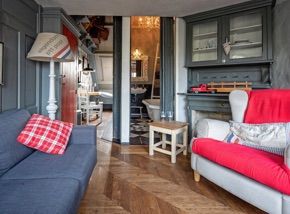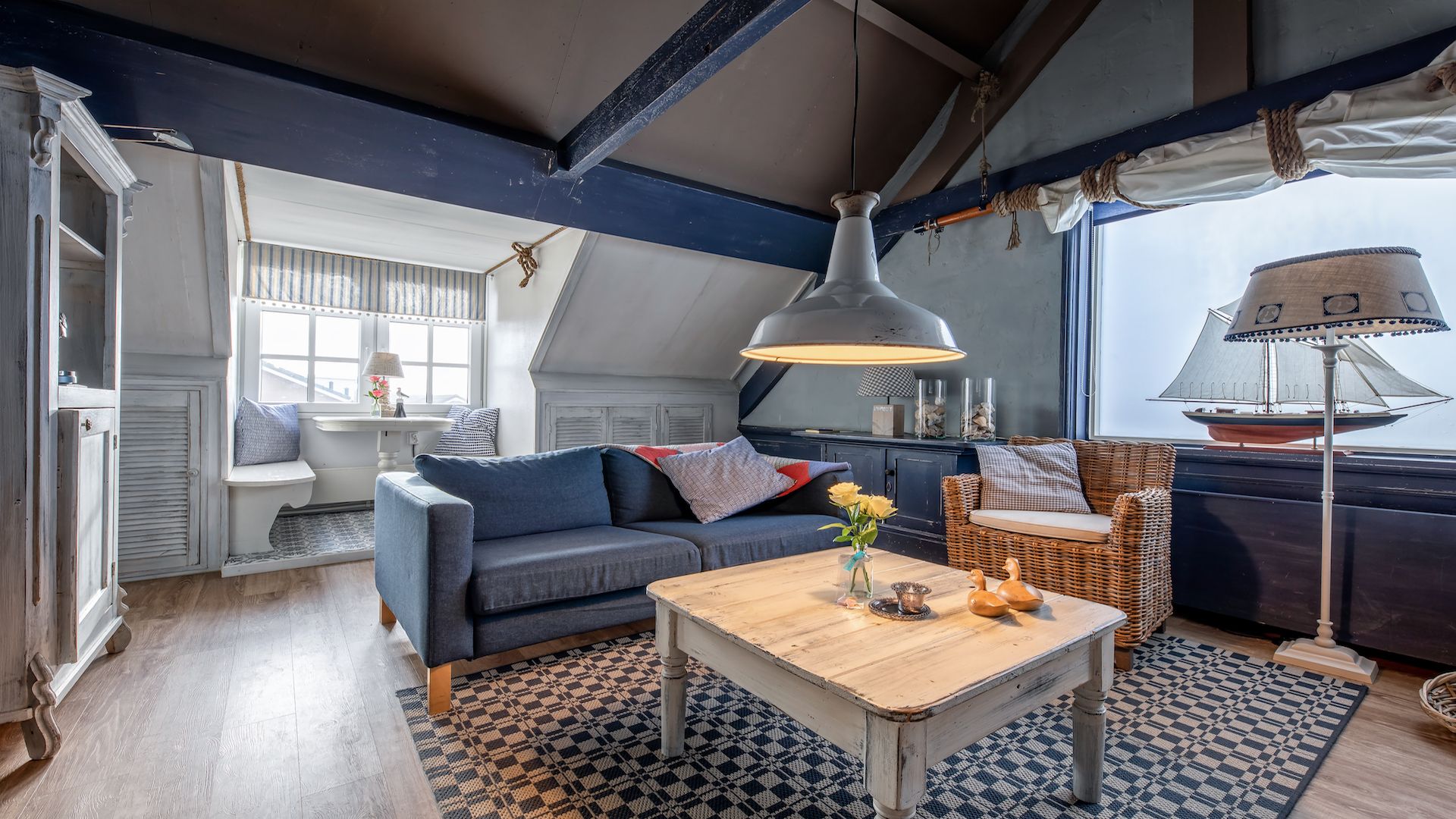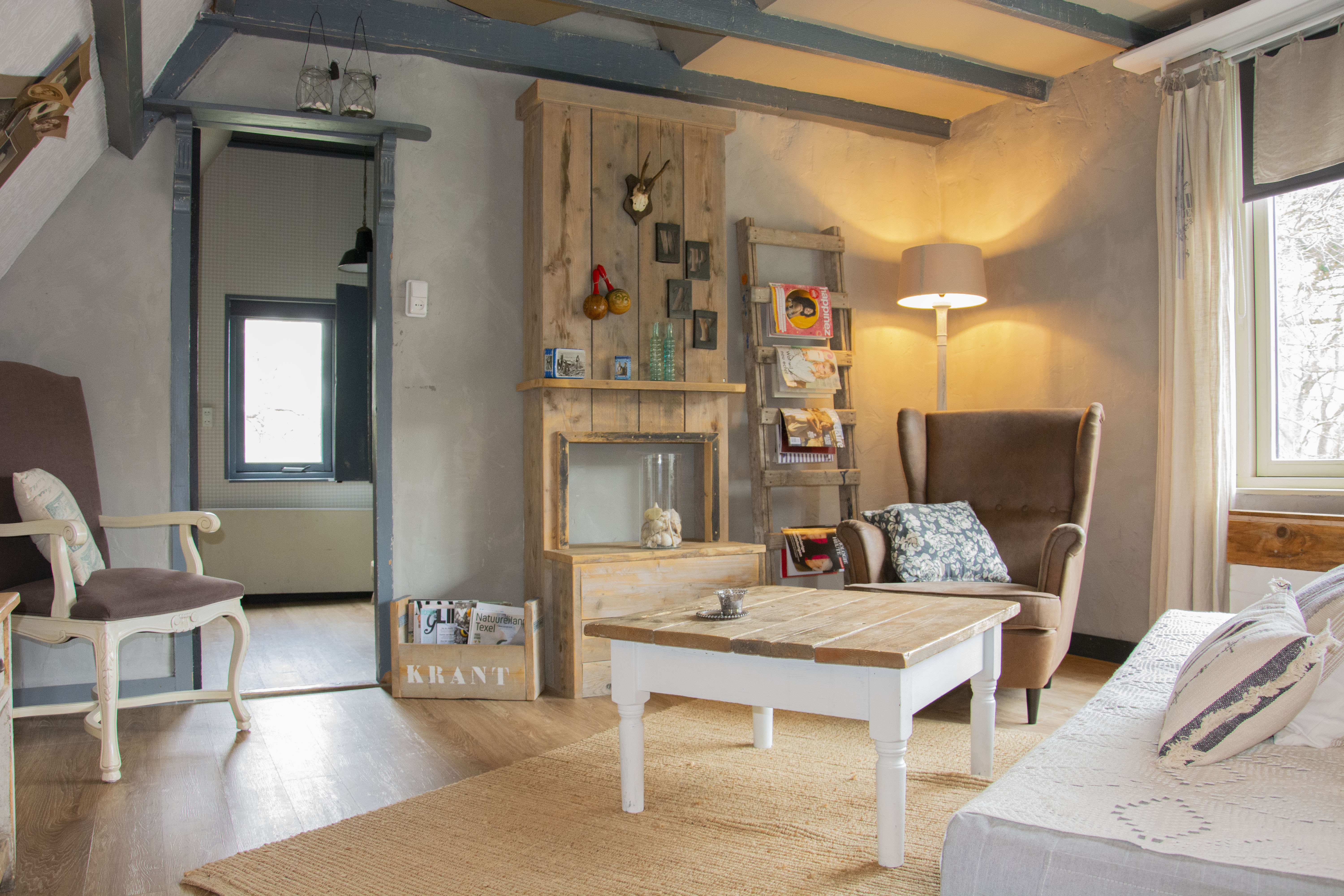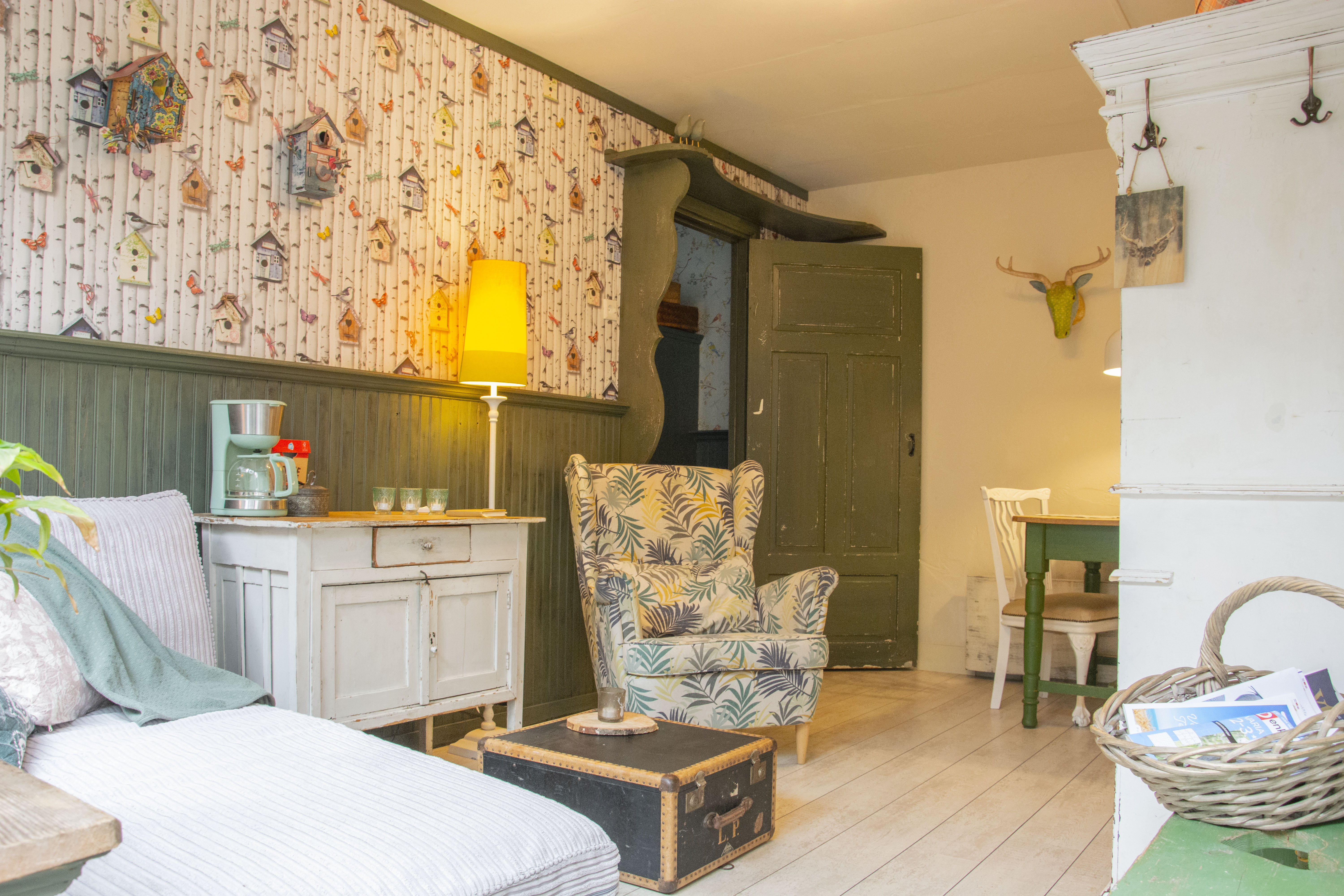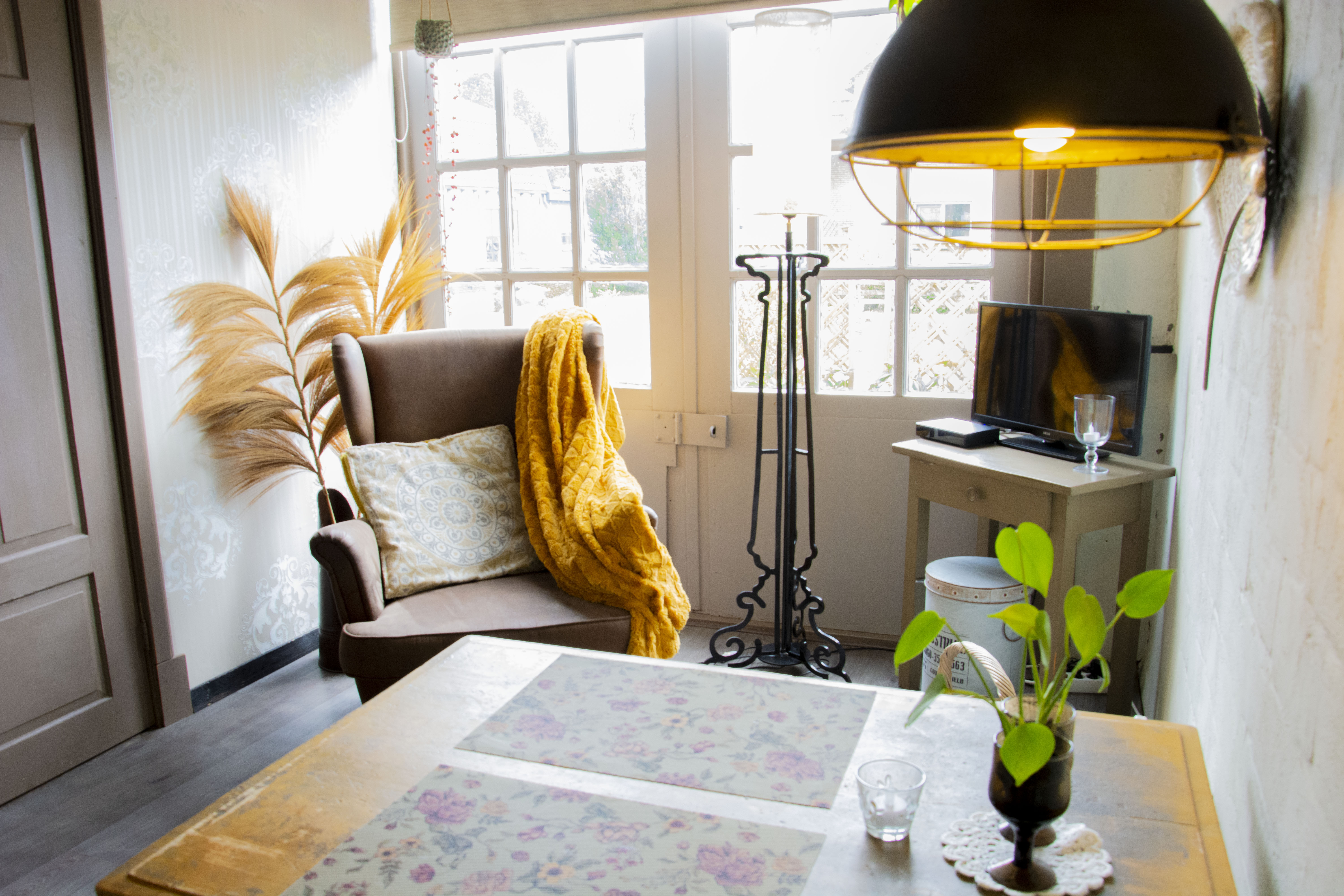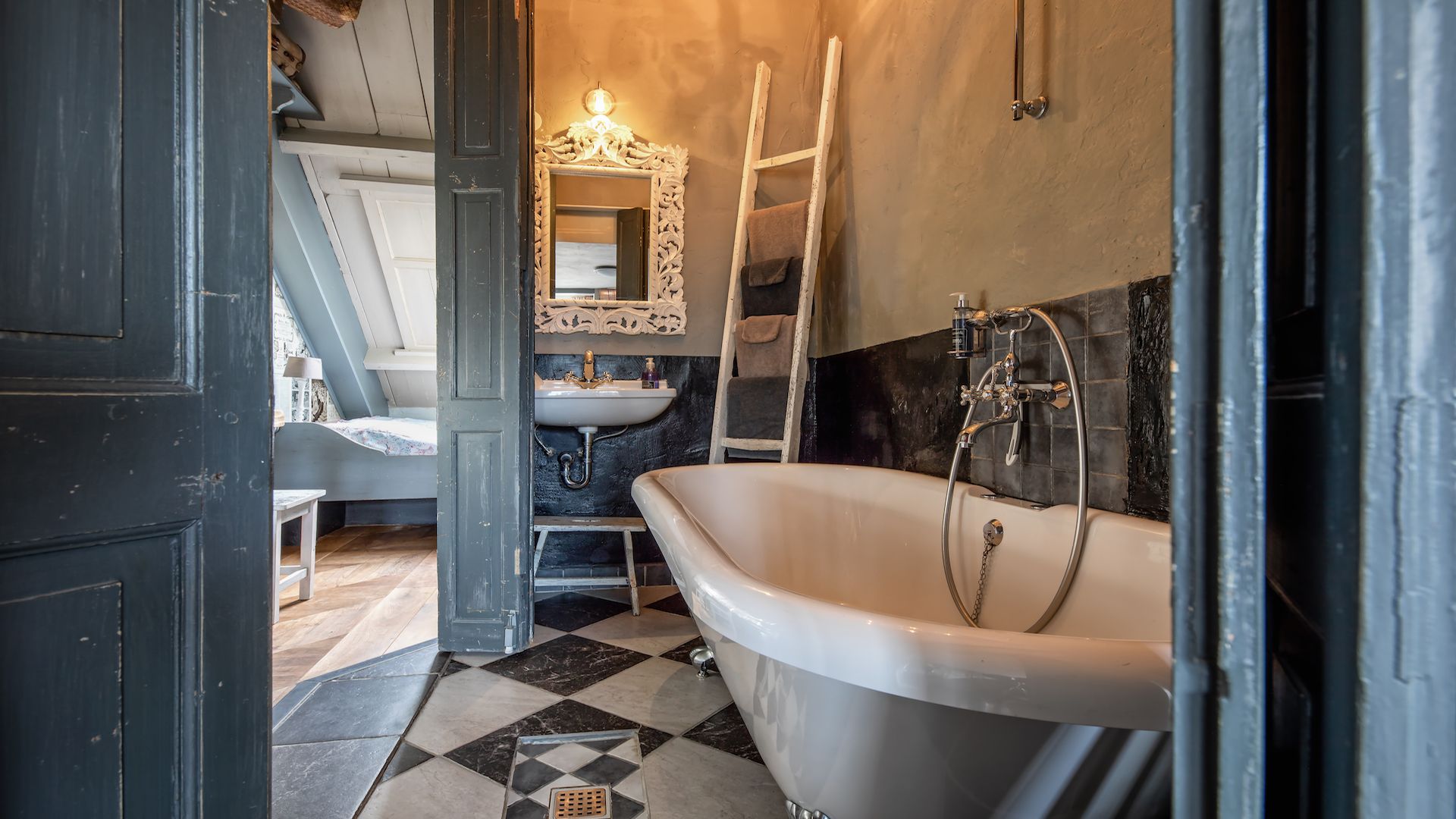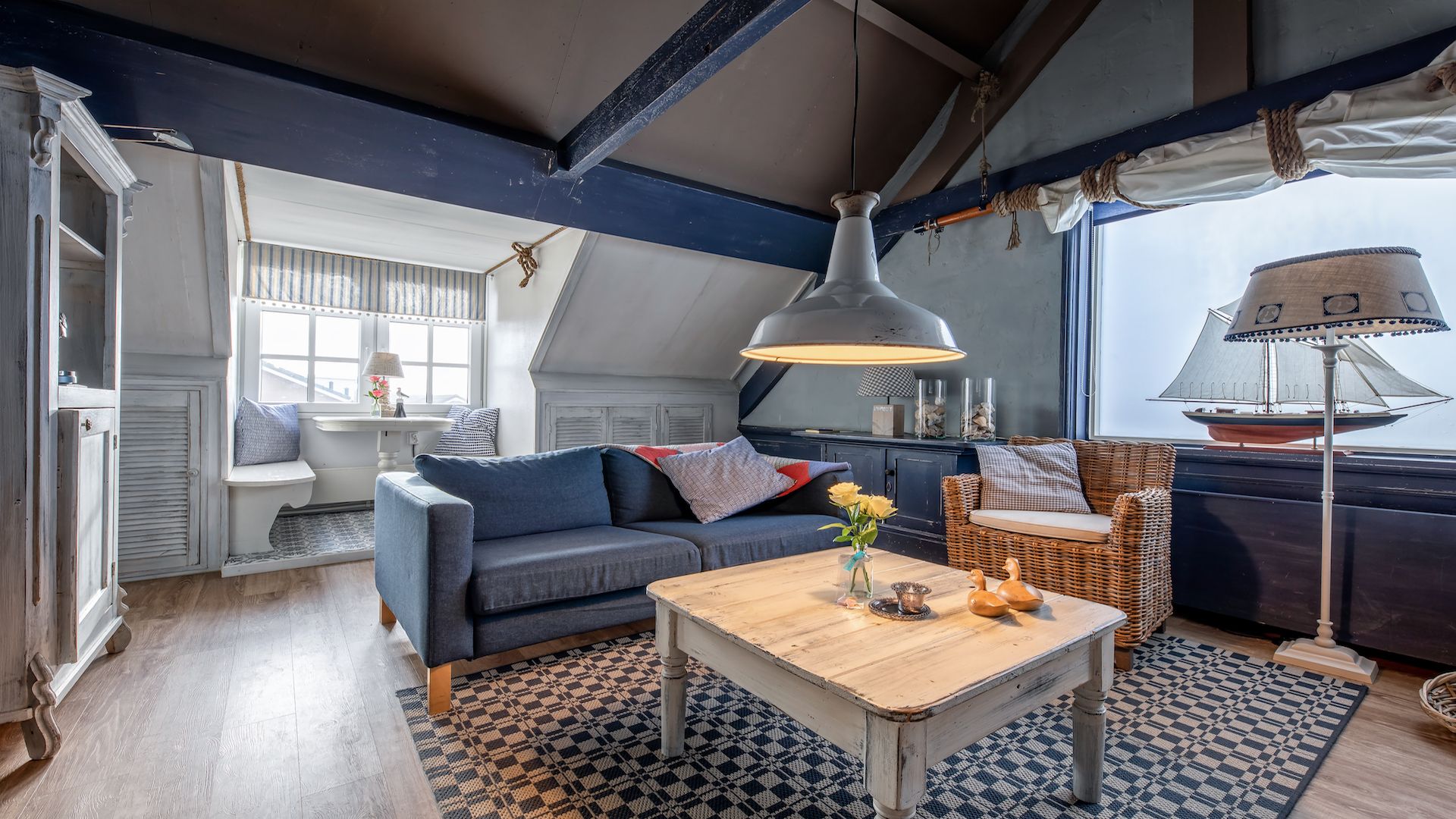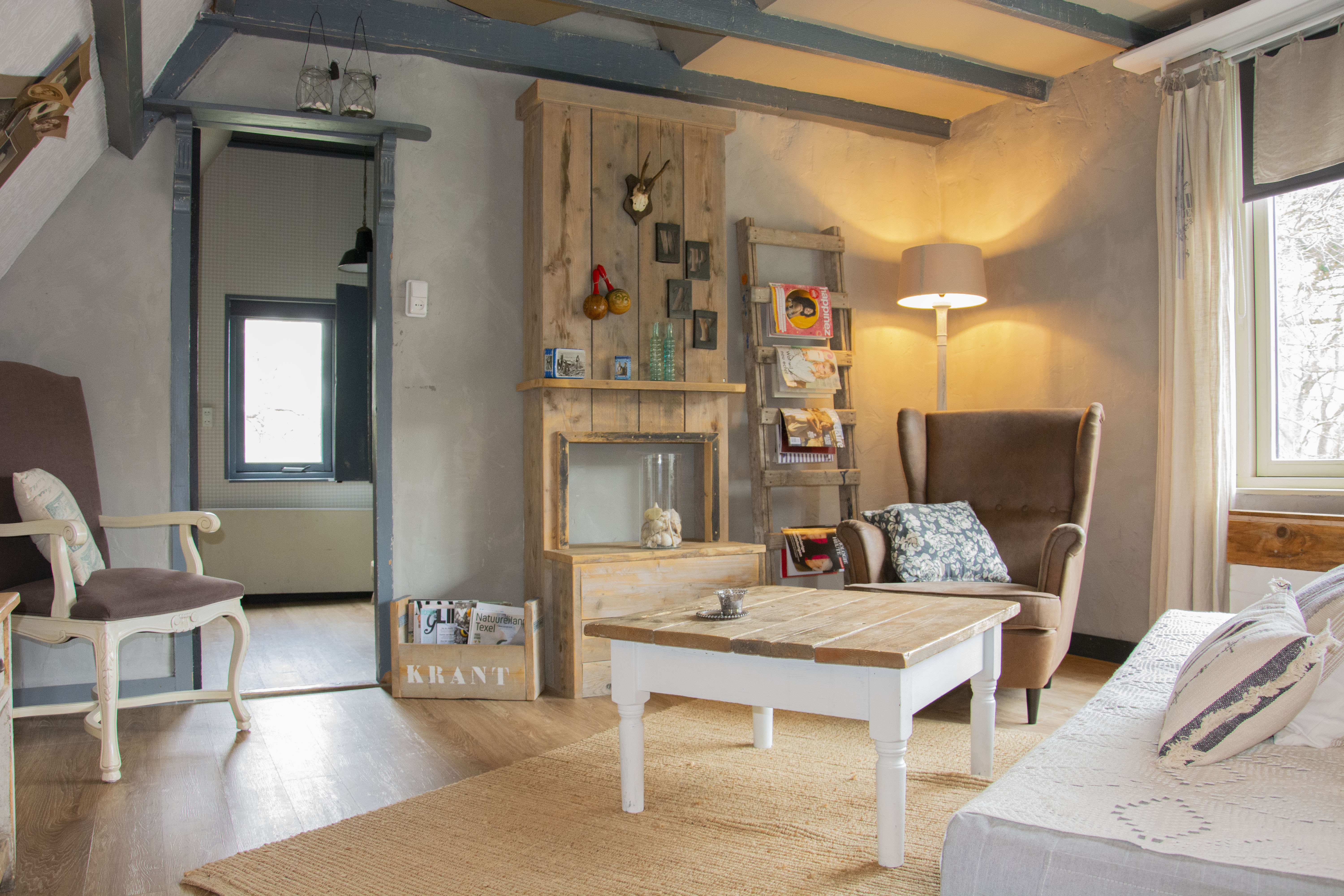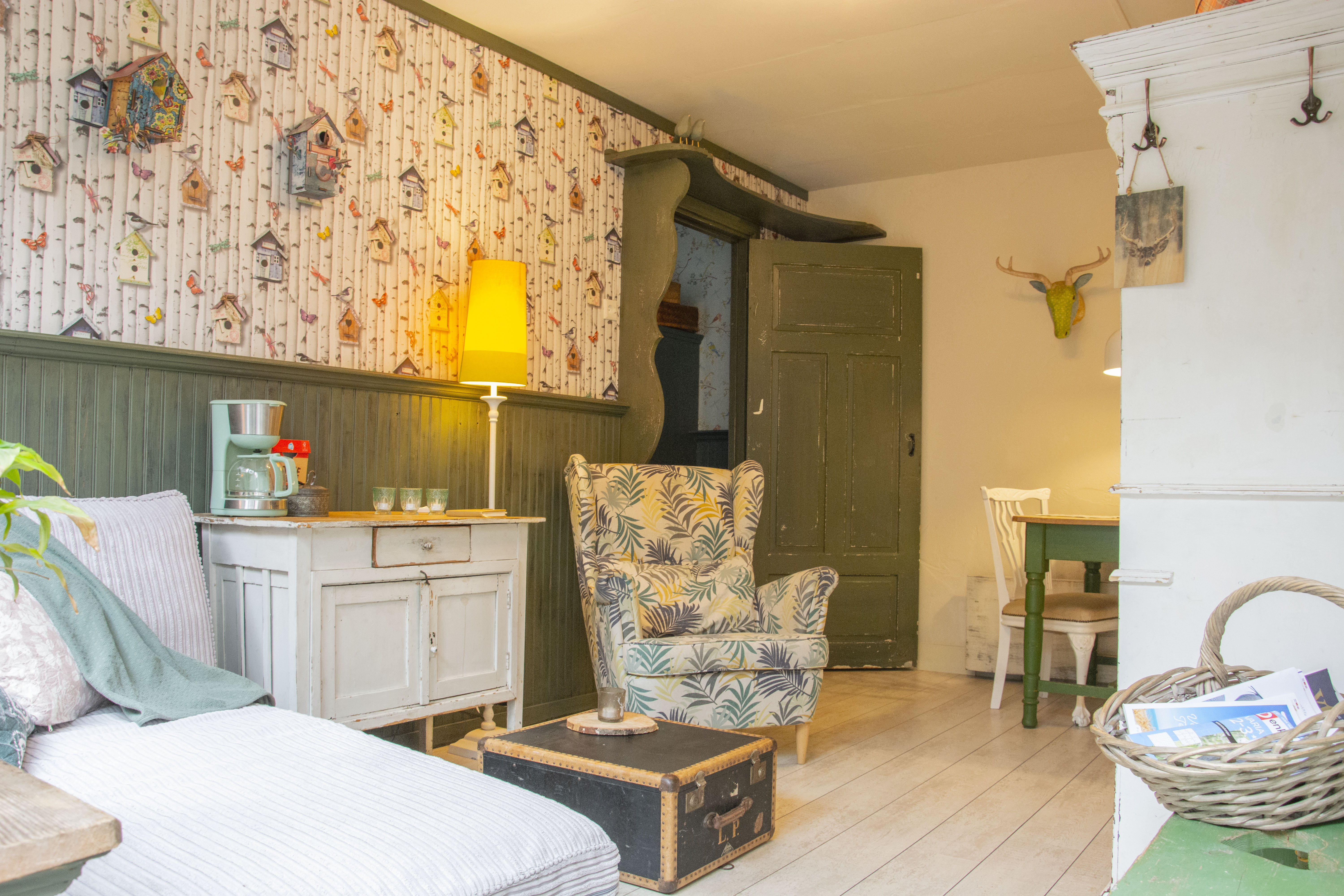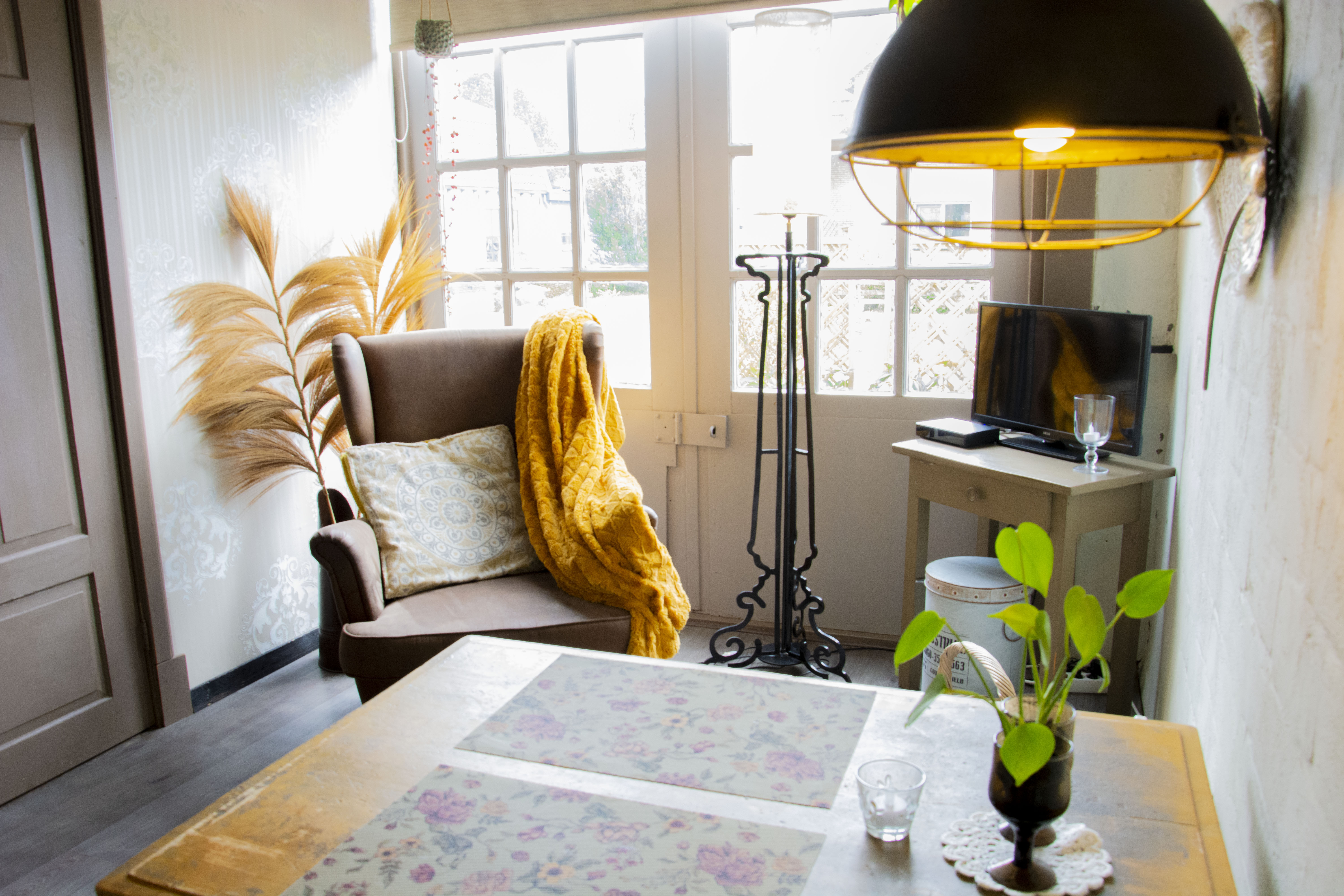 Splendid location
Smederij Texel Bed & Breakfast sits in a perfect spot in the island's most northerly village, De Cocksdorp. Right in the heart of the central street, surrounded by beautiful buildings. And with some specialist shops and several restaurants in walking distance. Immediately from our B&B you can set off on a splendid walking route or head out on a fine bike ride. You're at the Waddendijk within just a few hundred metres, looking out over the World-Heritage-designated Wadden Sea. The extensive Eierland dune area lies within a short distance, part of Texel's National Park Dunes. The Texel lighthouse is already clearly visible. Particularly special is the wide beach behind the lighthouse, where the Wadden Sea and the North Sea meet. And worth mentioning: Texel is very dog-friendly; most places where you're welcome, so is your dog.

Prefer relaxing close to home? There are plenty of little nooks to settle into with a good book in the large garden behind our B&B. Perhaps in the old orchard or under the impressive walnut tree. We also have a heated garden house which you can use. Our garden is a beautiful paradise on Wadden Island Texel.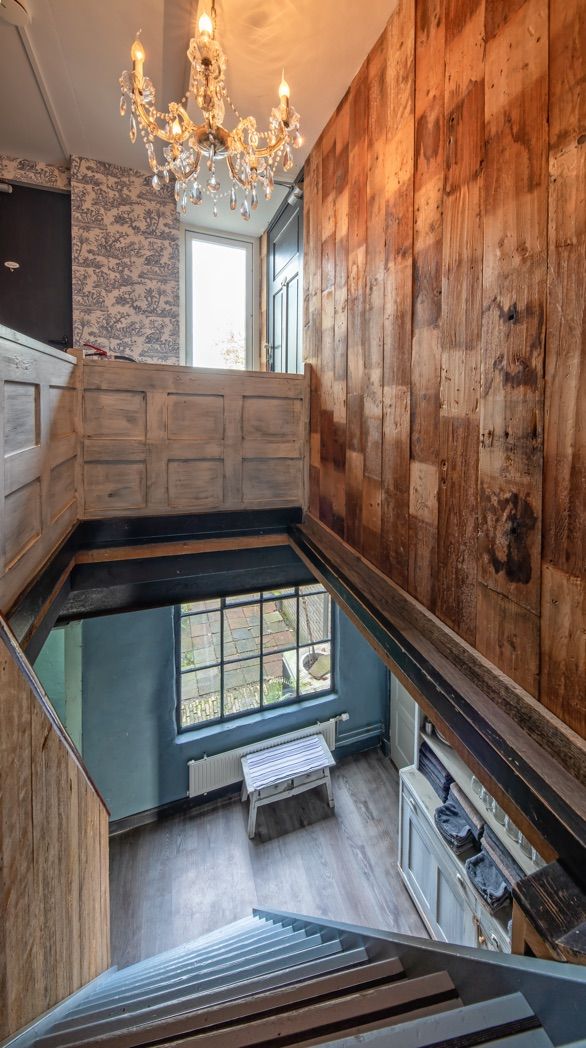 Our reception still breathes the atmosphere of yesteryear.
Take a look at the old walls and ceiling beams. Use your imagination and hark back to a long-lost era. Read more about the history of the forge and its residents.
A building with a rich history
You feel the history the moment you enter. Smederij Texel has a rich heritage and has made an important contribution to the growth of De Cocksdorp and adding to life in the Eierland polder.